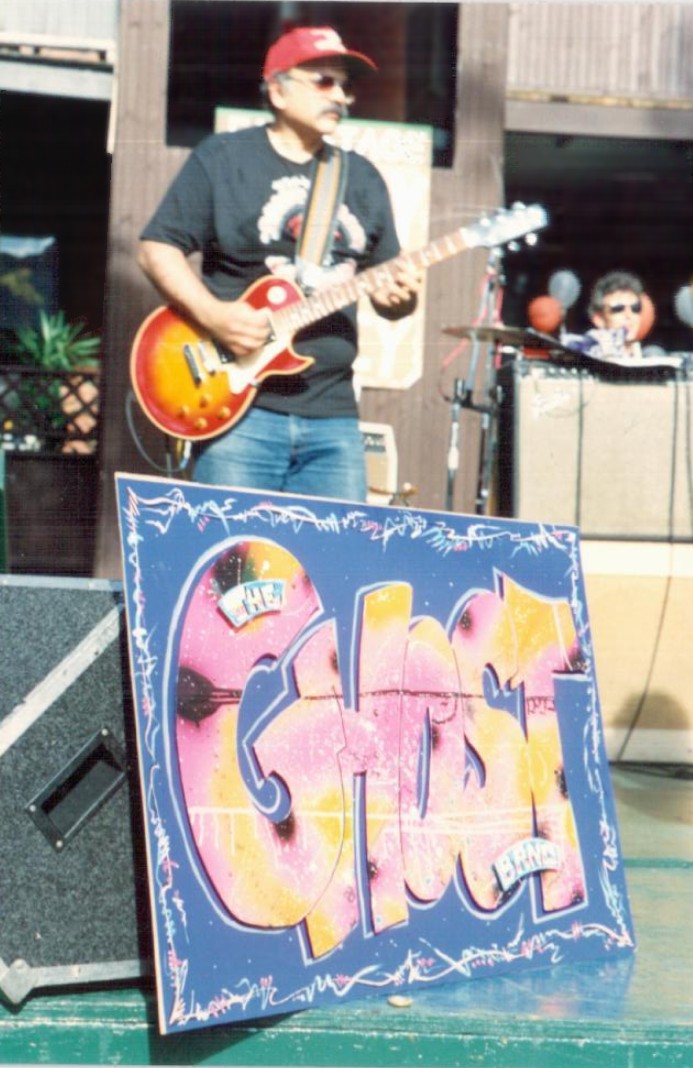 Photo by Becky Romine
The Dally in the Alley is an annual end-of-summer party that started in an alley in The Cass Corridor section of Detroit in the mid-1970s. It has grown into one of the city's largest street parties.

I've performed at many Dallies over the years, starting with The Lords, who played on the very first Dally stage, and continuing with The Okefenokee Swamp Band, The Don't Look Now Jug Band, and of course, The Ghost Band. Drummer Leonard Johnson is behind the late Heinz Jaeger's Fender amp.