The Lords at The Song Shop - circa 1977
---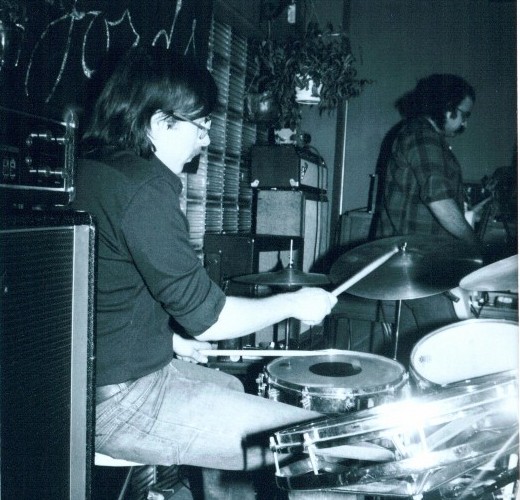 On stage at the legendary Song Shop, Cass Avenue, Detroit:
The late Jim "Thunder" Thele and George "Carlos" Kerby

Jim was the older brother I never had. We all miss him dearly.


Is that really a Silvertone bottom I'm playing through??? Way before it was "camp", I had loaded a JBL D-130f into it, because the Dual Showman bottom was too big for my car !!!


---

Back to George Kerby's Photos